November 28, 2023
Composite Index
6309.57
Composite Index Points Movement
40.07
Composite Index Percentage Movement
0.64%
Philequity MSCI
Philippines Index Fund, Inc.
---
Snapshot
The MSCI Philippines Index (MXPH) is a benchmark provided by Morgan Stanley Capital International (MSCI).
Tracked by global asset managers, the benchmark aims to measure the performance of the large and mid cap segments of the Philippine market. With 17 constituents, the index covers about 85% of the Philippine equity universe.
For investors who are looking for an investment which mirrors the performance of the MXPH, Philequity MSCI Philippines Index Fund is the solution. With this fund, you can grow your investments with a global approach to Philippine stocks.
NAVPS Graph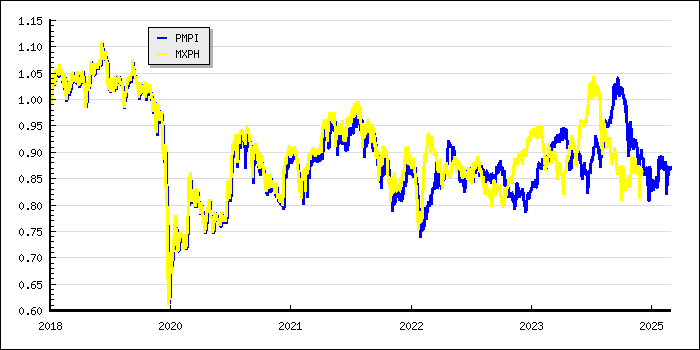 Calendar Year

Returns (%) as of November 28, 2023

Returns
2023
YTD
PMPI
-0.44
MXPH
-2.36
---